Clubhouse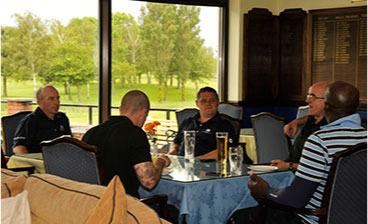 There's a warm, friendly and relaxed atmosphere in the clubhouse. The large golfers bar can accommodate up to 60 people. There's great views over the 18th hole and the club's grand patio doors open up onto a large area where you can sit and watch your fellow golfers putt on our course's final hole. We serve a selection of hot and cold bar meals all day and a wide range of alcoholic and soft drinks are available. There's also a games room in the clubhouse where you can relax on the large, soft sofas or play a free game of pool or table football. You also have access to our top of the range coffee machine that provides a range of coffees from americanos to lattes, cappuccinos and even mocachinos.
Opening Times
Here at Peterstone Lakes Golf Club we have two distinct seasons that dictate pro shop  opening and closing times, the summer season and the winter season. The summer season runs from May until September and the winter period is from October until April.

Summer Season
May - September
7.00am - 6:30pm
Winter Season
October - April
7:00am - 5:00pm
The course and club house will remain open until the last golfer has finished his or her round.
Car Parking & Buggies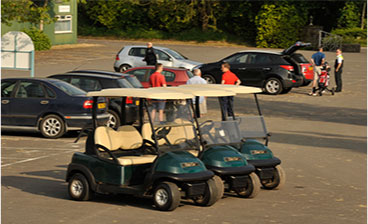 Peterstone Lakes has provision for up to 120 cars with an overflow carpark if required. All car parking is completely free if using our facilities. There's no need to arrange anything, just turn up, park and play. We also hire golf buggies and trolleys at very competitive rates. These can be booked at the Peterstone Lakes Pro Shop, follow the link below for more information.