Hole 4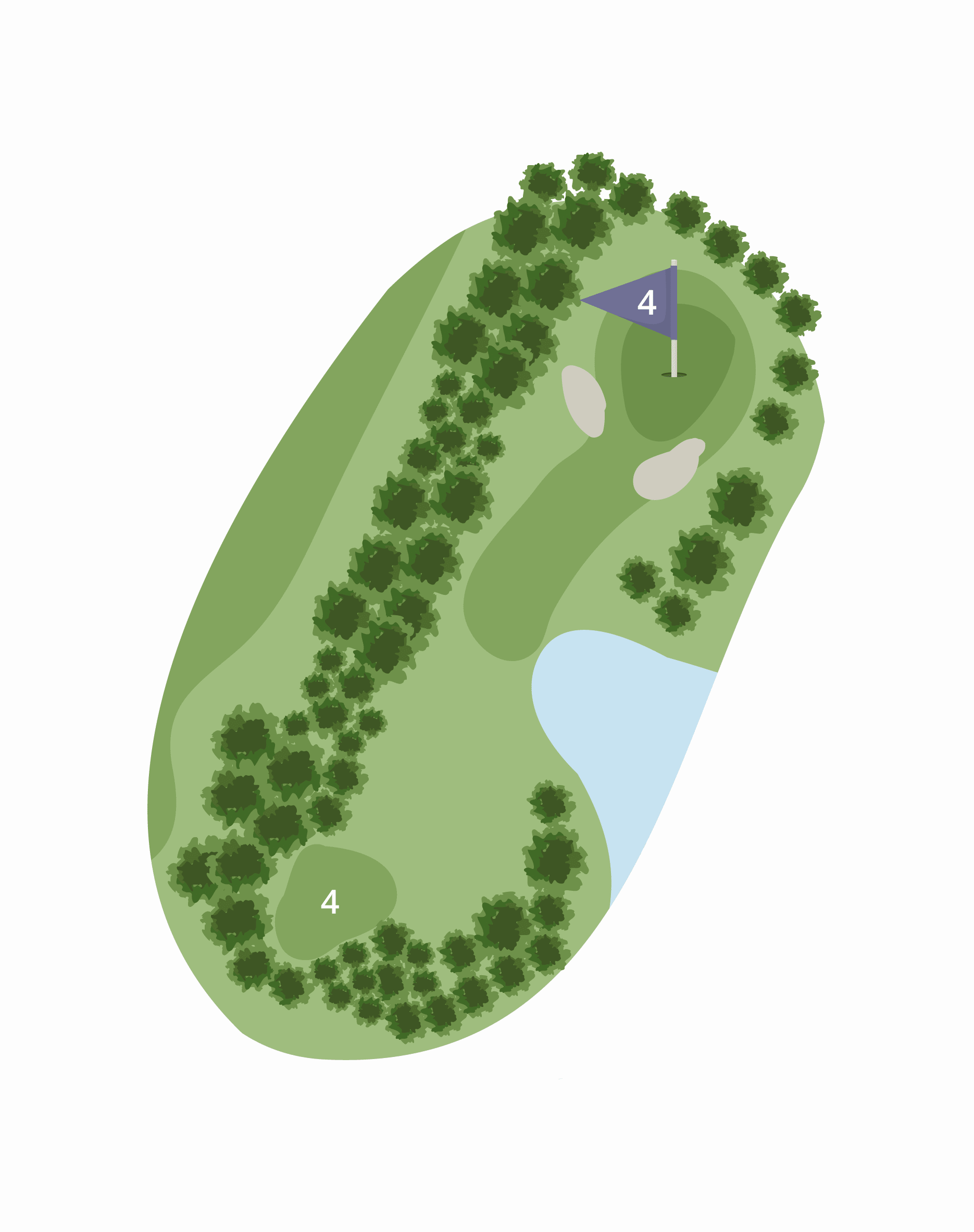 course description
The easiest hole on the course being a 136yd par 3. Bunkers guard the front left and right of the green.
Pro Tip

Index 18, wedge it on knock it in.
Club Golfer's Tip

Watch out for the water on the right and more blinking bunkers. If using your driver try not to hit it too hard into the nettles behind the green.