Hole 9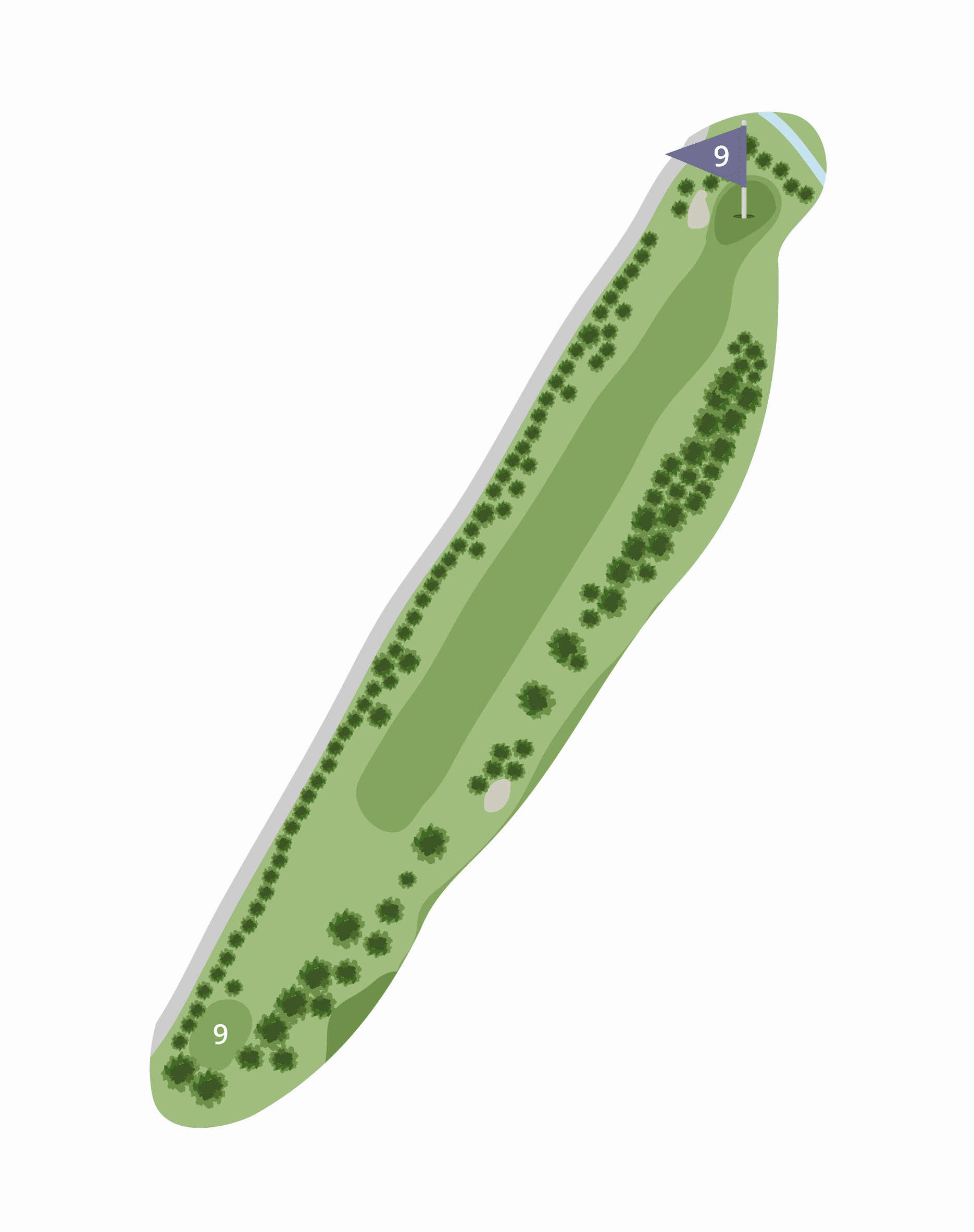 course description
A long 407yd s.i. 4 par 4 to finish the front nine. Tree lined either side of the fairway and a bunker to the left of the green.
Pro Tip

Have a pop with the driver to leave a low iron into a fairly open green. Watch for the uphill approach if you are short.
Club Golfer's Tip

Uh? Low iron, what's he on? It's blinking miles. Try not to hit it onto the tenth fairway because it's tricky getting past the trees on the way back.