Hole 7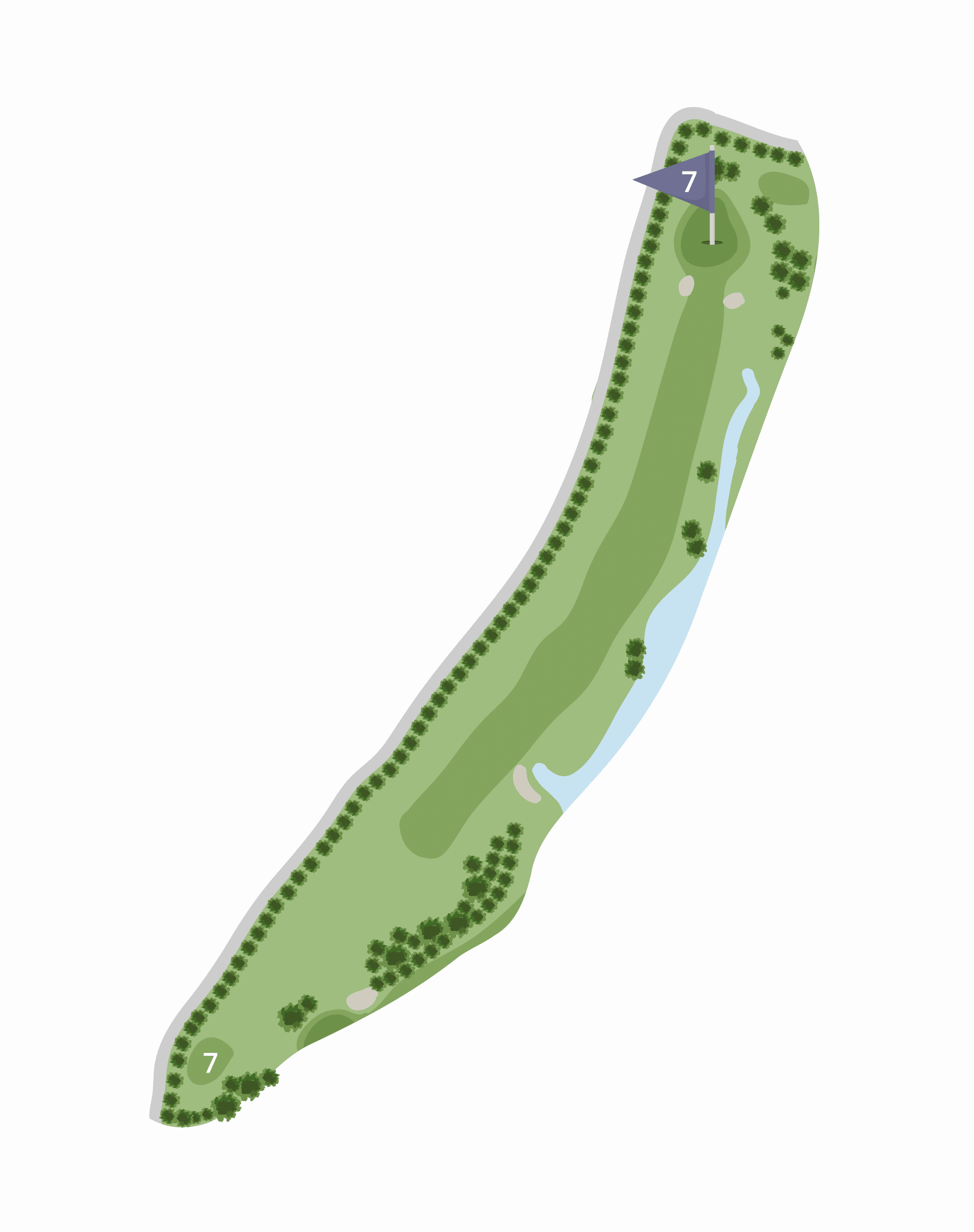 course description
A long 515yd s.i. 2 par 5 with out of bounds all the way on the left and water all the way on the right. Two deep bunkers guard the large green that has a steeply sloping left section.
Pro Tip

Beware if you are on the forward tees because the water can trap you. Second to around a hundred metres to set-up a flighted ball into the prevailing wind is the money shot.
Club Golfer's Tip

Impossible. Can't even see the green from the tee. Have your camera ready, the lake on the right allows you to take some good photos of the swans. Wind can blow really hard into your face.