Hole 1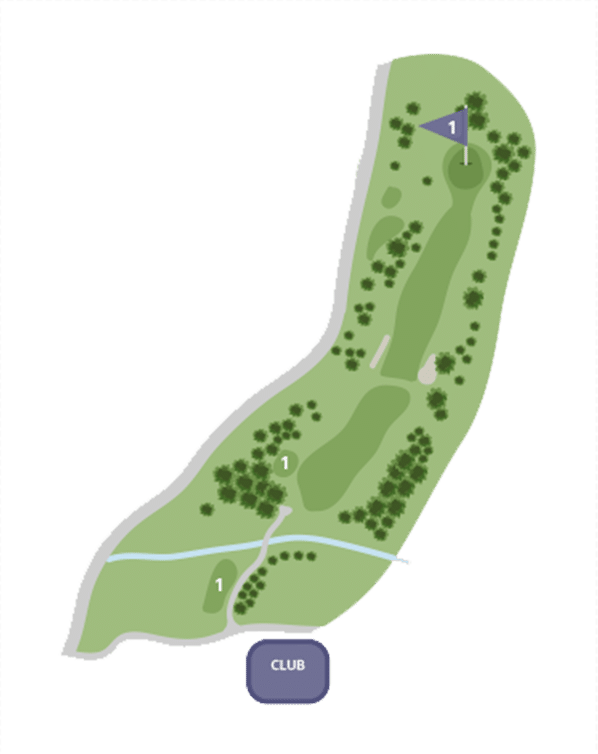 course description
A gentle opening 362yd s.i.8 par 4. The fairway gently sweeps to the left but has bunkers either side at about the half way point. A large flat green awaits.
Pro Tip

The prevailing wind usually assists with this gentle opener. Use a mid to long iron to bisect the sand traps to leave an easy approach to a large green.
Club Golfer's Tip

Try not to think of everyone watching you. Get the ball over the water.