Hole 5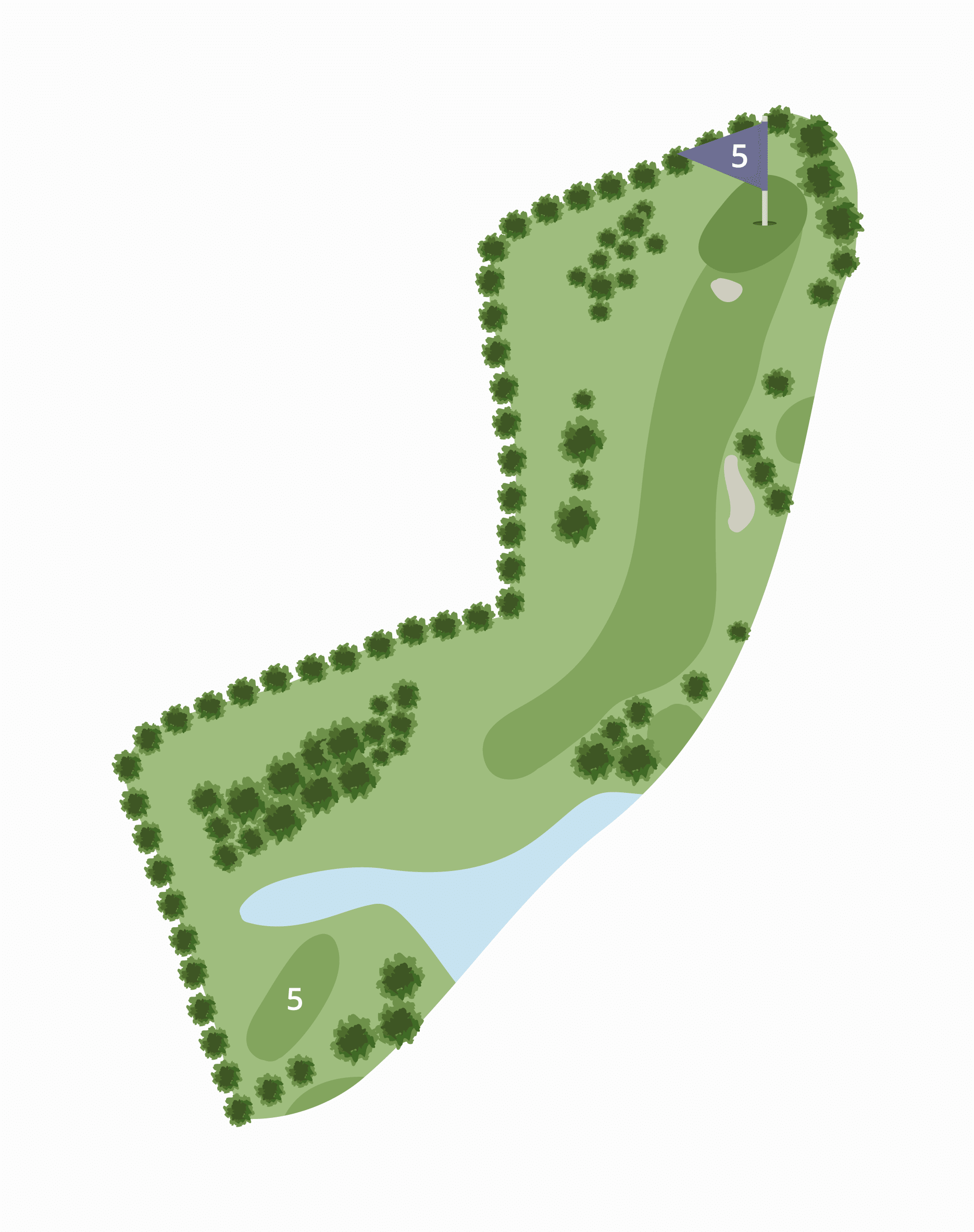 course description
A testing little 301yd s.i.10 par 4 A long iron or small wood over the water to a fairway that sweeps left is needed. Too long a drive will be in the bunker or long rough and too far left is out of bounds. A bunker guards this steep sloping green.
Pro Tip

The prevailing wind can assist if you want to have a crack at the pin. Take something big enough (three wood) to carry the green-side bunker.
Club Golfer's Tip

Make sure you have enough balls.  Problems everywhere, Water to get over again and "out of bounds" on the left and some more bunkers.