Hole 15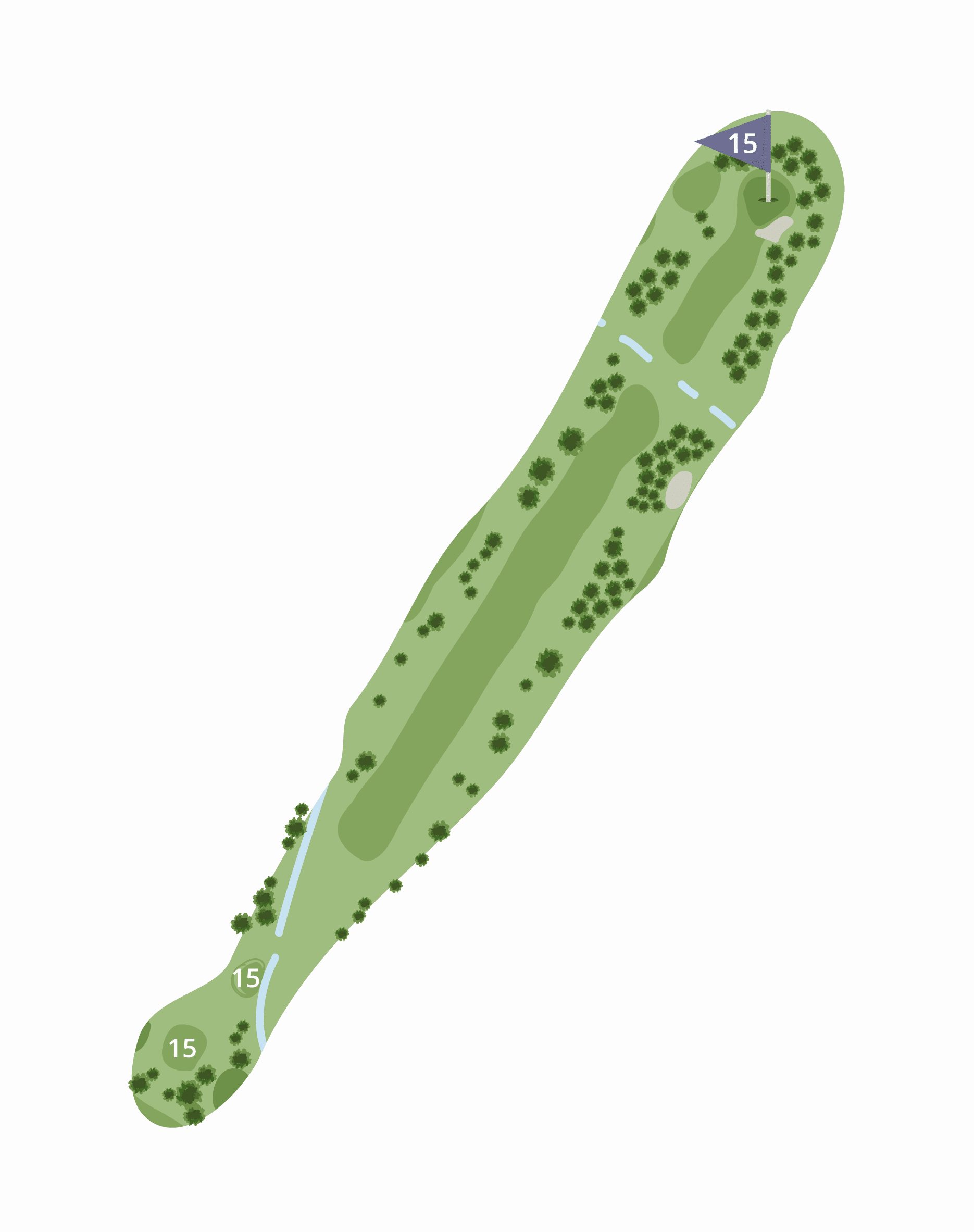 course description
The hardest hole on the course awaits, at 580yds long this par 5 needs some serious hitting. A fairly straight hole that is tree lined but has a water hazard that crosses the fairway 100yds from the green that has a large bunker to the right of it.
Pro Tip

Get The Driver out and rip it. Lay up in front of the green on the second shot to leave a nice approach to a subtle green.
Club Golfer's Tip

How blinking far is this? Is it on the same course? You are joking… Lay it up? What else was I going to do? Ignore the idiotic pro, try and get over the first water and concentrate for the twenty minute walk to the hole.