Hole 16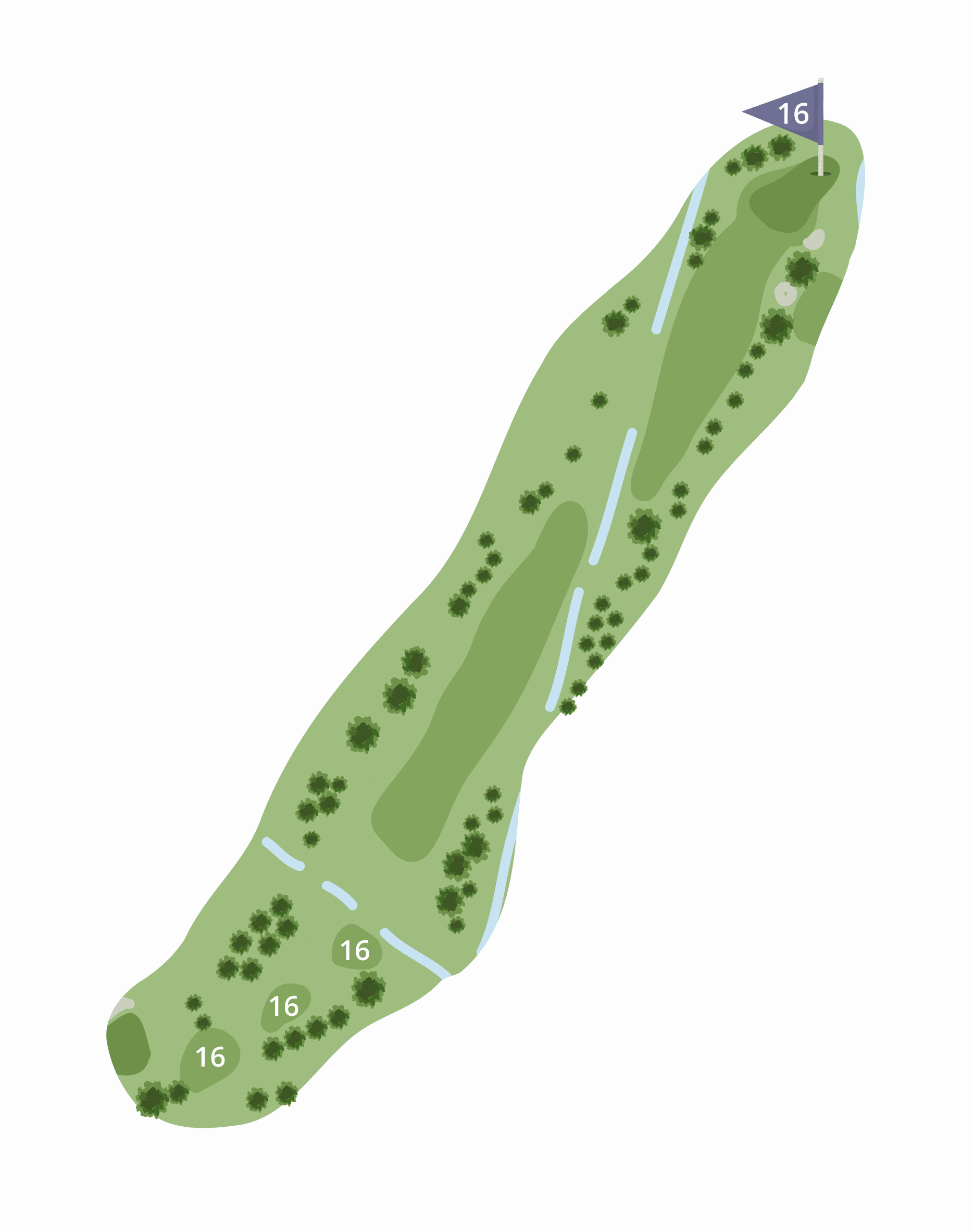 course description
Another tricky par 5 that is 445yds ski. 9 A good straight drive needed here to get over the water hazard that crosses the fairway but don't fade it to the right as further water comes into play. Second shot across a further water ditch to a tricky sloping green that has two bunkers to the right of it.
Pro Tip

Long Iron, three wood to a large green and birdie chance. If the pin is at the back take care not to over-club.
Club Golfer's Tip

Another monster. You won't care where the pin is by the time you get there; you'll be down to your last balls and gagging for a pint. How can you over-club on a 900 yard hole… Nutter.