Hole 10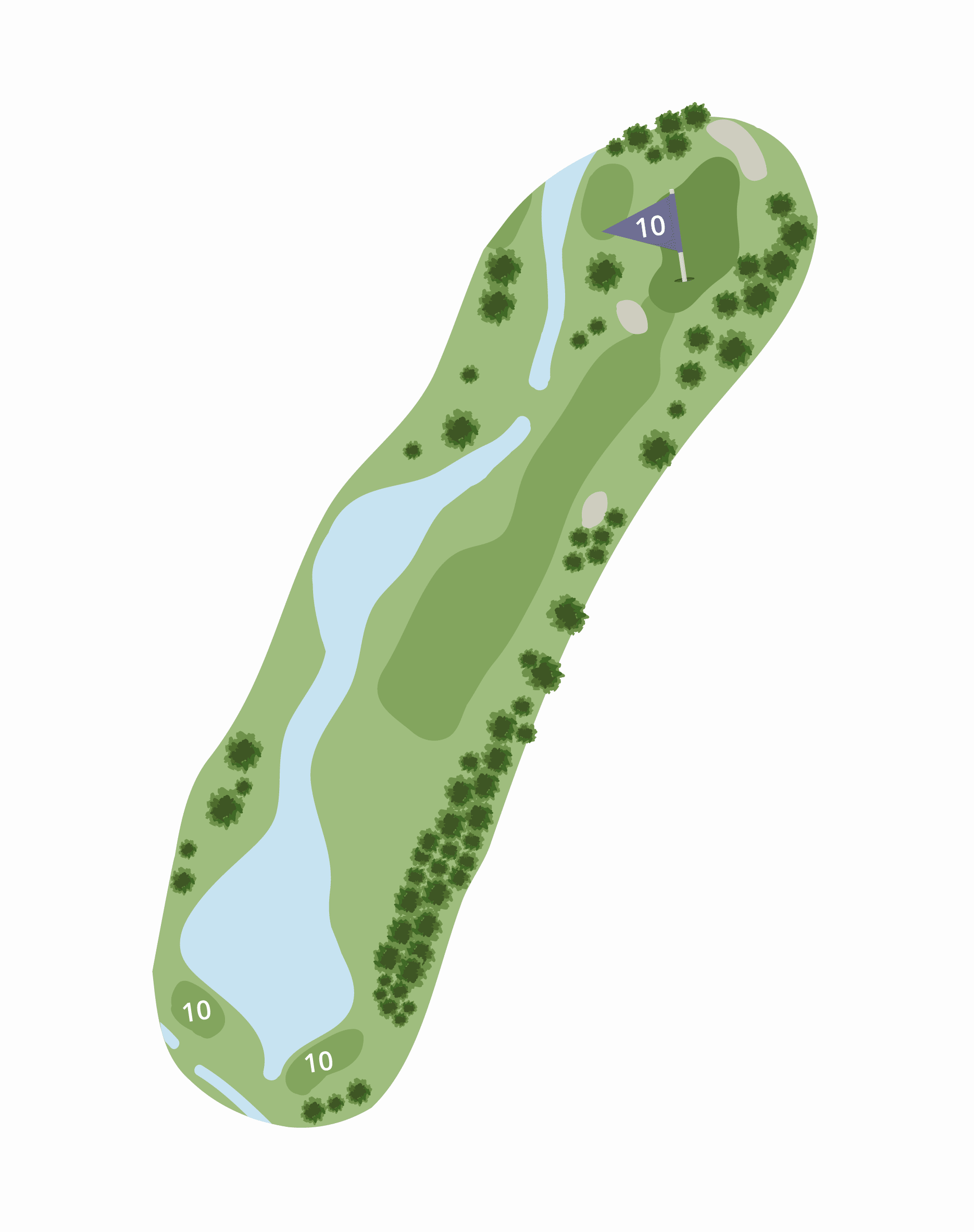 course description
Teeing off from this 354yd s.i 13 par 4 needs to be accurate with water on the left and tree lined to the right there is also a large willow tree in the centre of the fairway. A bunker guards the approach into the sloping double green.
Pro Tip

Start of the tougher back nine. Ease it past the large tree in the fairway to leave a wedge to the large double green.
Club Golfer's Tip

Surely it can't get tougher. Get up next to the big tree and try and whack a three wood onto the green.