Hole 17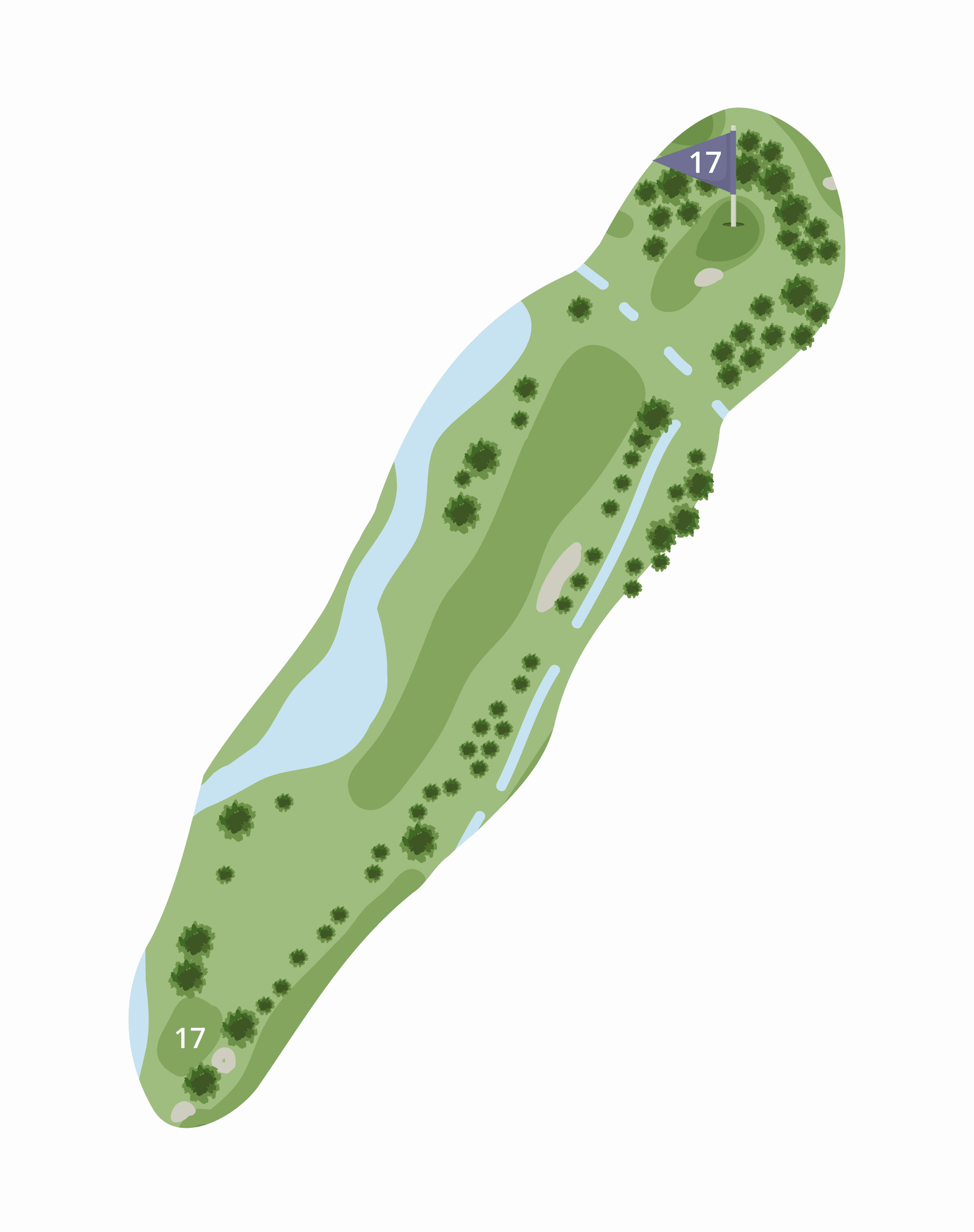 course description
One of the harder par 4`s on the course at 398yds long s.i.5 Water awaits all down the left of the fairway and a water ditch to the right. A bunker also traps people to the right of the fairway. Second shot over further water onto a smaller tricky green that is surrounded by trees.
Pro Tip

The prevailing wind can cause problems if you play for a fade. Drive it hard down the left of the fairway to leave an approach into an often tough pin position.
Club Golfer's Tip

Really. Is there any sense? I thought this was supposed to be fun. If you have any balls left hit three seven irons up to the conifers and then another one onto the green. This Pro needs to see a doctor.