Hole 3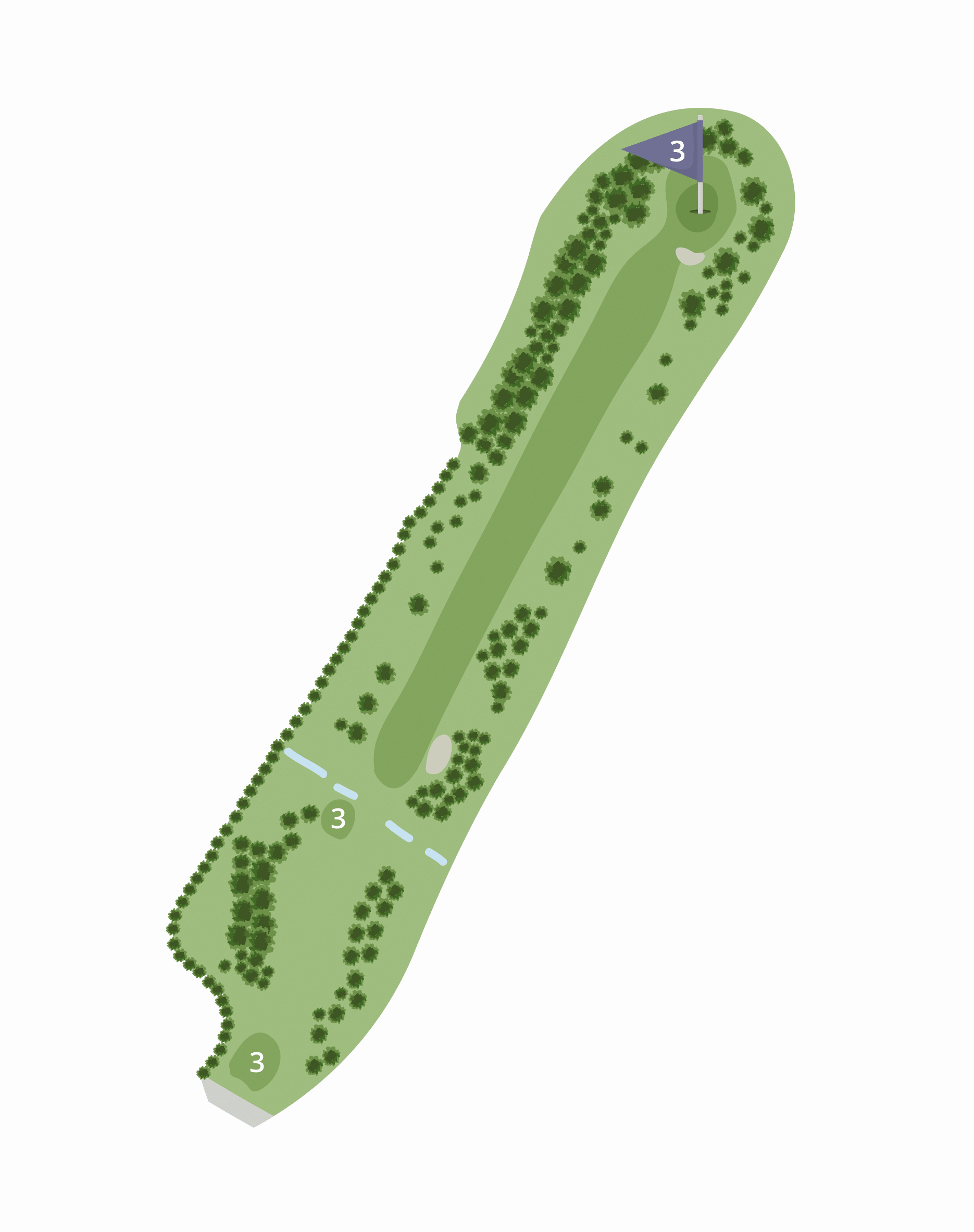 course description
The first of five par 5`s This hole is 485yds s.i.6 and needs a fair drive to cross the water. Straight hitting then all the way to the green that is protected by a deep bunker to the right.
Pro Tip

An early opportunity to get the big dog out. A long fairway wood opens the door to get on in two and a possible bird.
Club Golfer's Tip

Miles. More water to get over. One small blessing, it is straight. Watch out for the tricky bunker just over the ditch on your second shot.