Hole 12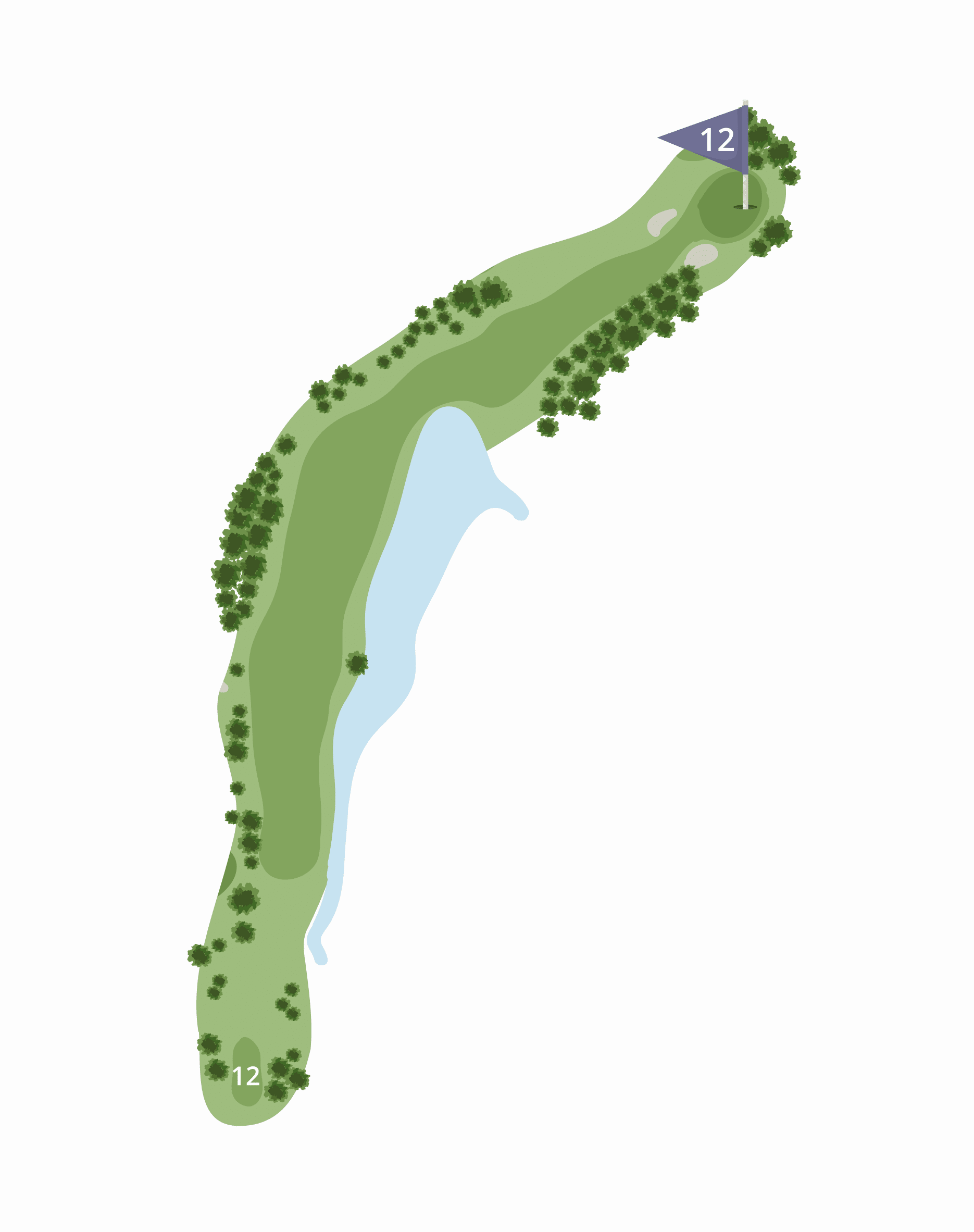 course description
A difficult but picturesque 516yd s.i. 3 par 5 is next. Water to the right and thick trees to the left awaits the tee shot onto a narrow fairway. A long second shot perhaps over water to the green that is protected by two bunkers.
Pro Tip

To set up another birdie be courageous enough to risk the driver off of the tee and get it past the conifers. Watch out for a sloping green if the pin is back left.
Club Golfer's Tip

Conifers? What conifers? You are kidding me. Tough hole if you have a natural slice. Have a ball scoop handy… Conifers? Is the Pro nuts?