Hole 11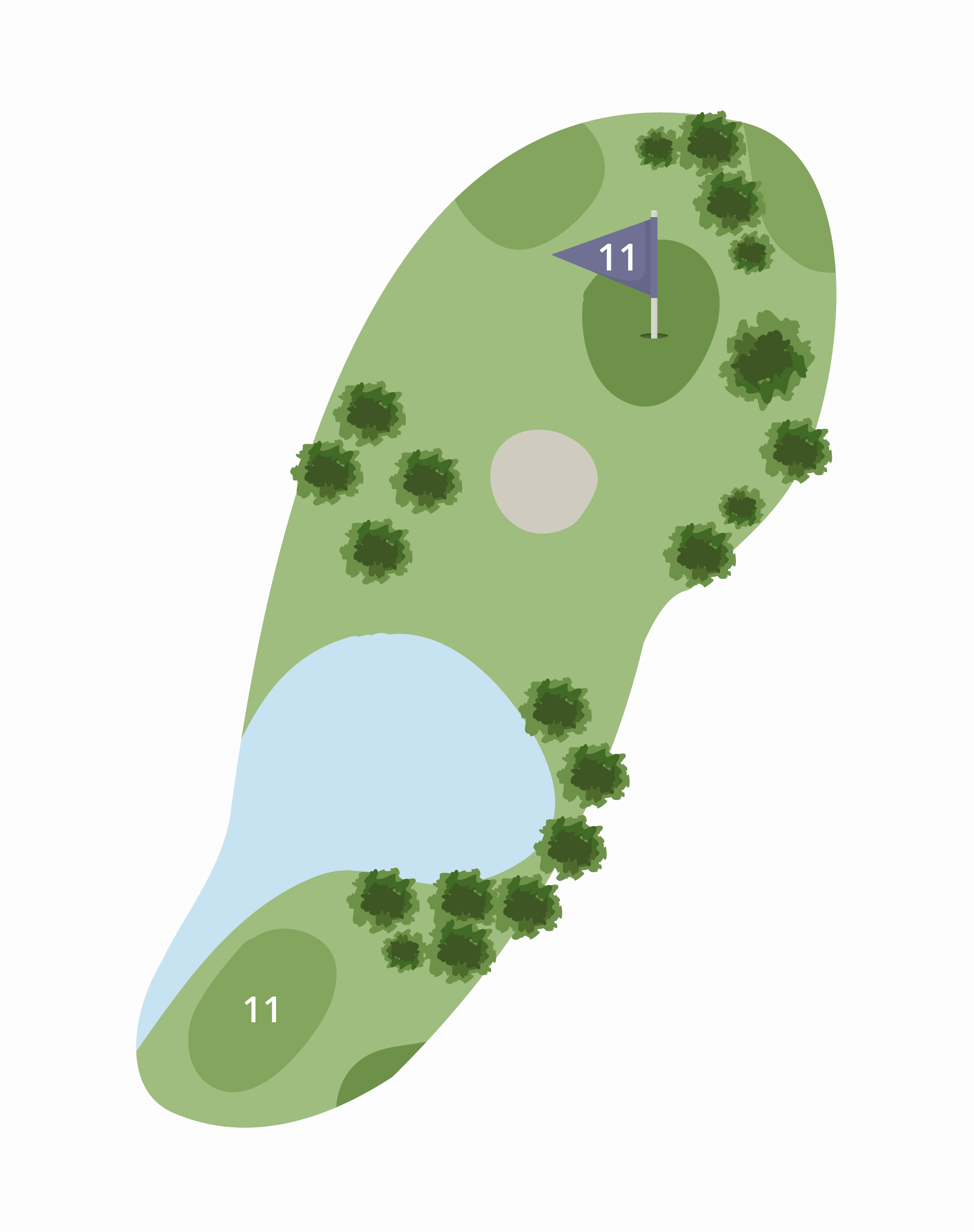 course description
A 144yd s.i. 14 par 3 that has firstly water then a bunker to get over before reaching the flat green.
Pro Tip

Off the white tees a mid to long iron will carry the bunker and set up a good birdie chance.
Club Golfer's Tip

Rubbish, off the white tees you are bound to go in the water. Try not to hit it into the big bunker between the lake and the green. The only birdie you are likely to get here is a duck.