Hole 6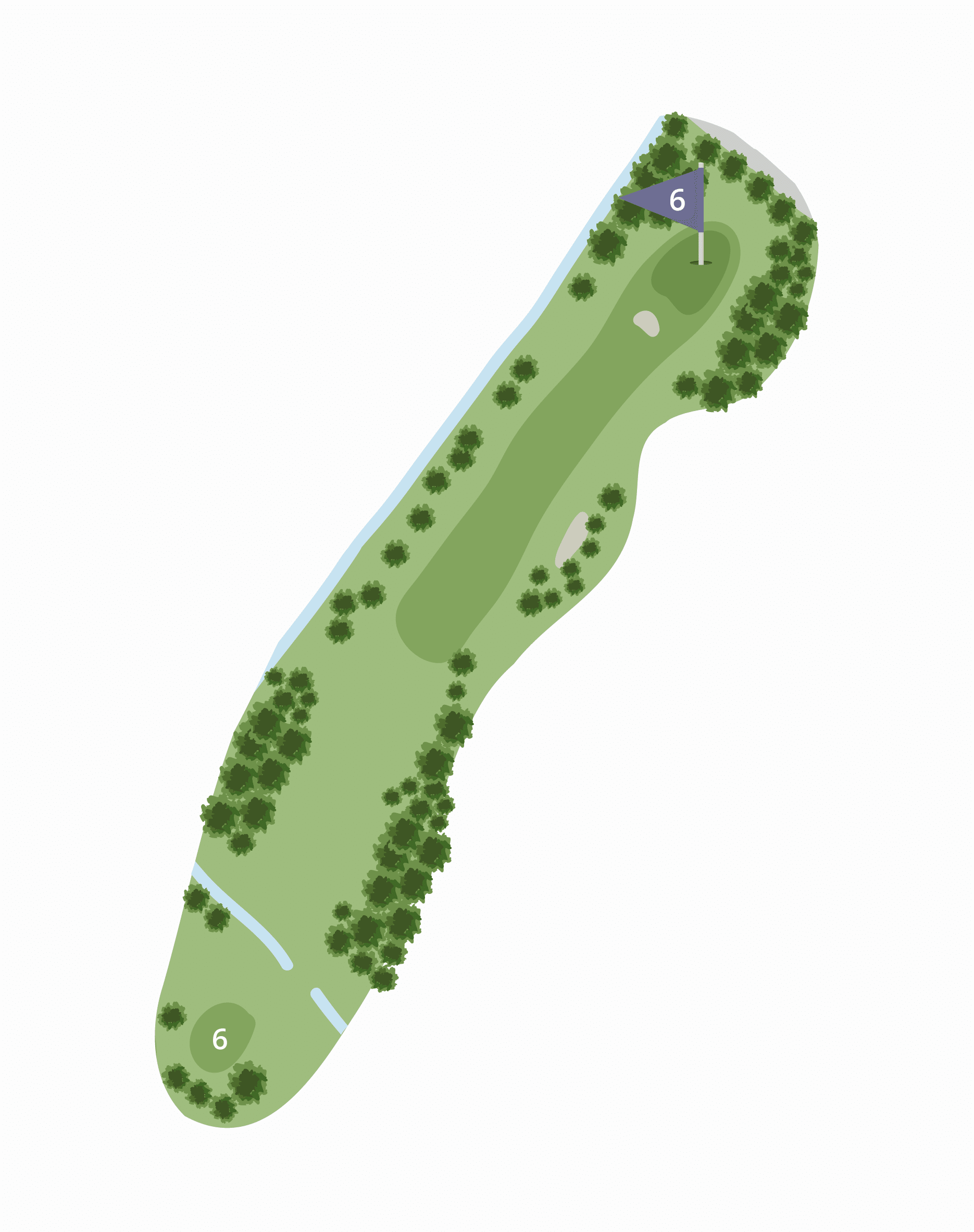 course description
A fairly straight forward 328yd s.i.14 par 4 tree lined either side of the fairway but with bunker half way down on the right. A deep bunker guards an elevated tricky green.
Pro Tip

Mid Iron, mid iron, land it lightly on the most elevated green on the course.
Club Golfer's Tip

The tee points at the trees, what sort of lunatics are the Green-Keepers? Mid Iron, mid iron, what is he talking about?