Hole 2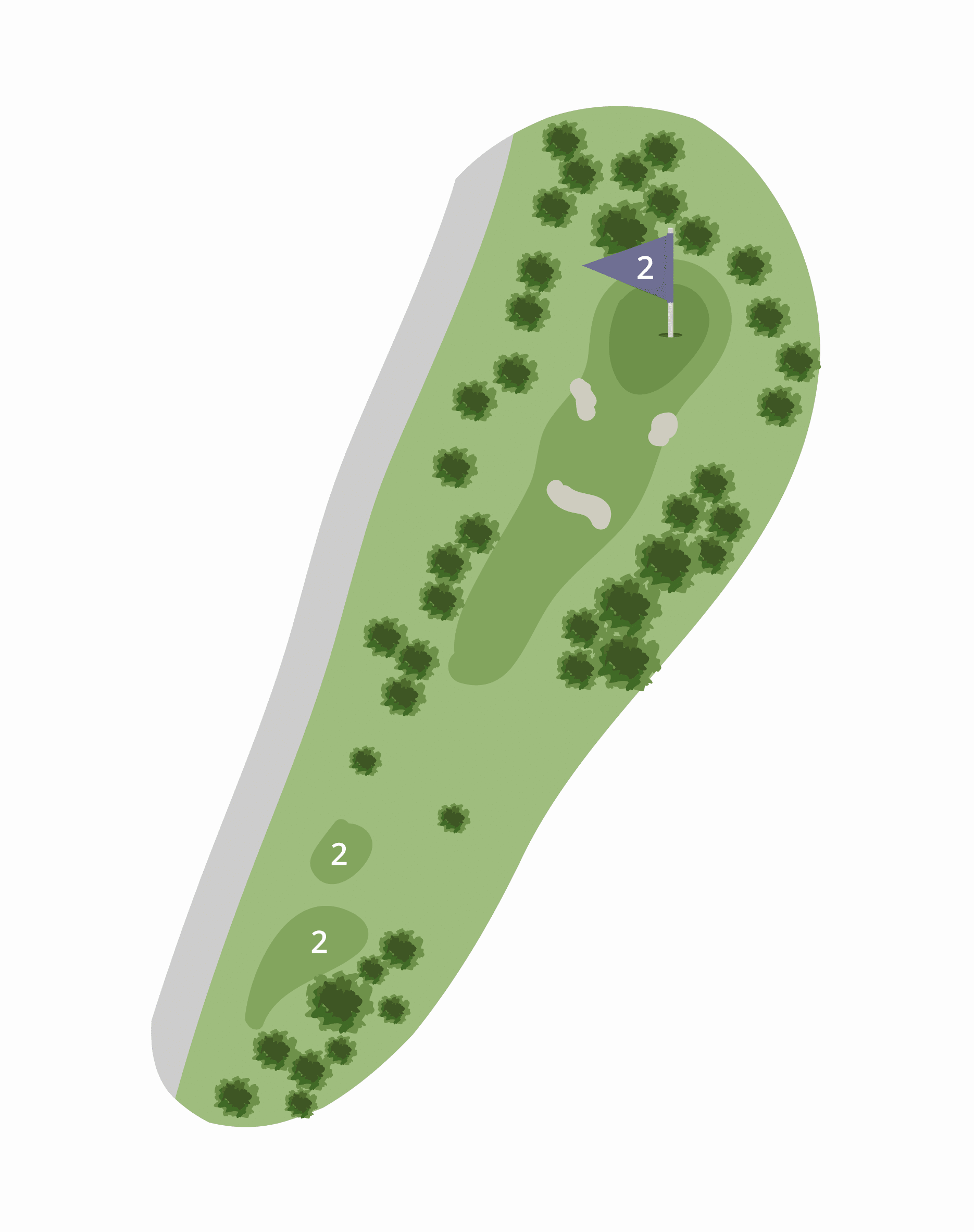 course description
The first of five par 3`s. Three bunkers guard this testing 163yd s.i.12 hole with out of bounds on the left and trees to the right and back of the green.
Pro Tip

The prevailing wind usually assists with the first of the five par threes. Depending on pin position two of the bunkers will be out of play. Mid iron.
Club Golfer's Tip

Sand and trees everywhere. Keep it off the road and try not to land on the first green.